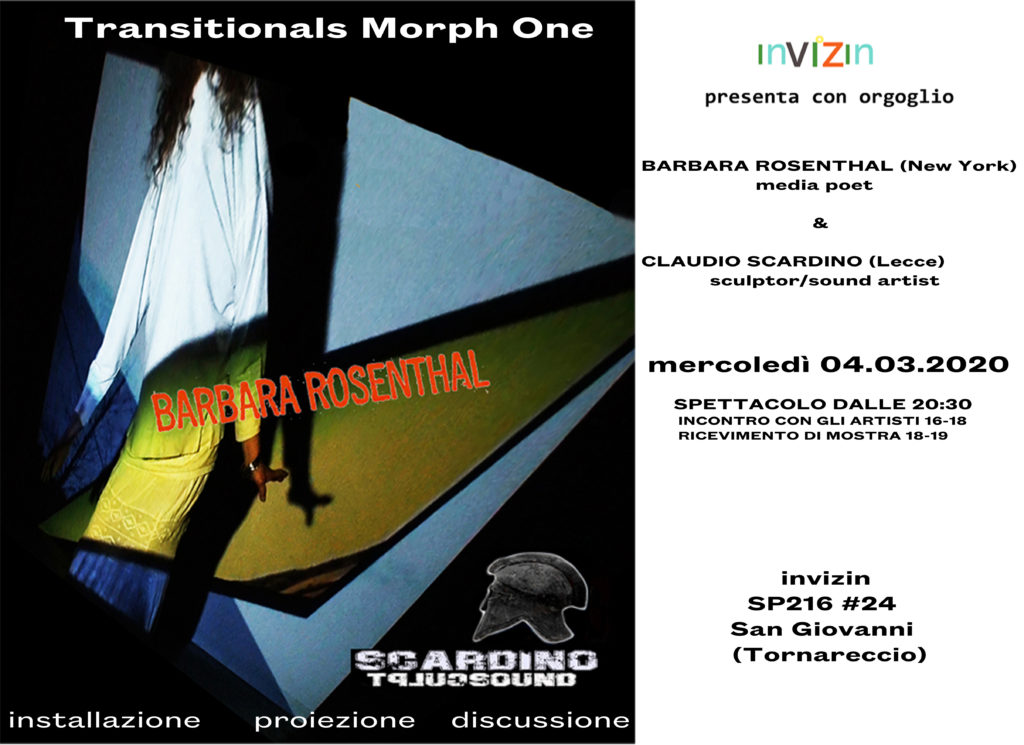 INVIZIN is pleased to announce an exiting upcoming event with two international artists: Transitionals Morphing One: A photographic exhibition and 3D installation with Barbara Rosenthal and Claudio Scardino.
An opening reception will be held on Wednesday 4 March from 18 to 19. The artists will also be present to speak with visitors from 16 to 18, and the show will follow later in the evening beginning at 20:30.
From the Surreal to Conceptual Photography piece, Barbara Rosenthal – the "Old Master of New Media"- presents a selection of eight digitally printed and dusty distortions of full-frame analog 35mm photographs from her current series Surreal Photos. Hanging as the contiguous, Surreal to Conceptual Photography installation, every rectangular framed work of straight or curved trapezoidal slices of dreamlike reality seems to be twisting or descending through space. Photographed in international places, often at night, the subject – a mirror, a room, a staircase, a church, a roof, a window, a bird – resonates with the psychological current of the viewer. The negative space in each photo plays a dominant role through shapes and iconography. The images hang at different levels, forming single multi-block pieces.
In this presentation, the collaboration with Scardino brings a musical and implicit narration to her photo-based installations.