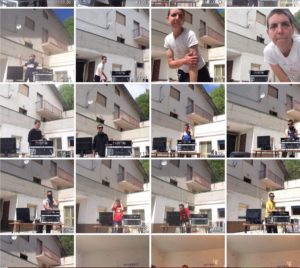 As many of you know, the last show of Invizin and Radio Invizin's daily dj show Music vs Virus feat. djessa da'hil was abandoned due to technical problems.
Now a reprise of this special show including all requests from listeners is scheduled for Sunday May 10 from 11 to noon
on Facebook live on djessa da'hil's profile and other places after the show is finished:
https://www.facebook.com/hilarylbinder
Join in and dance and sing along!