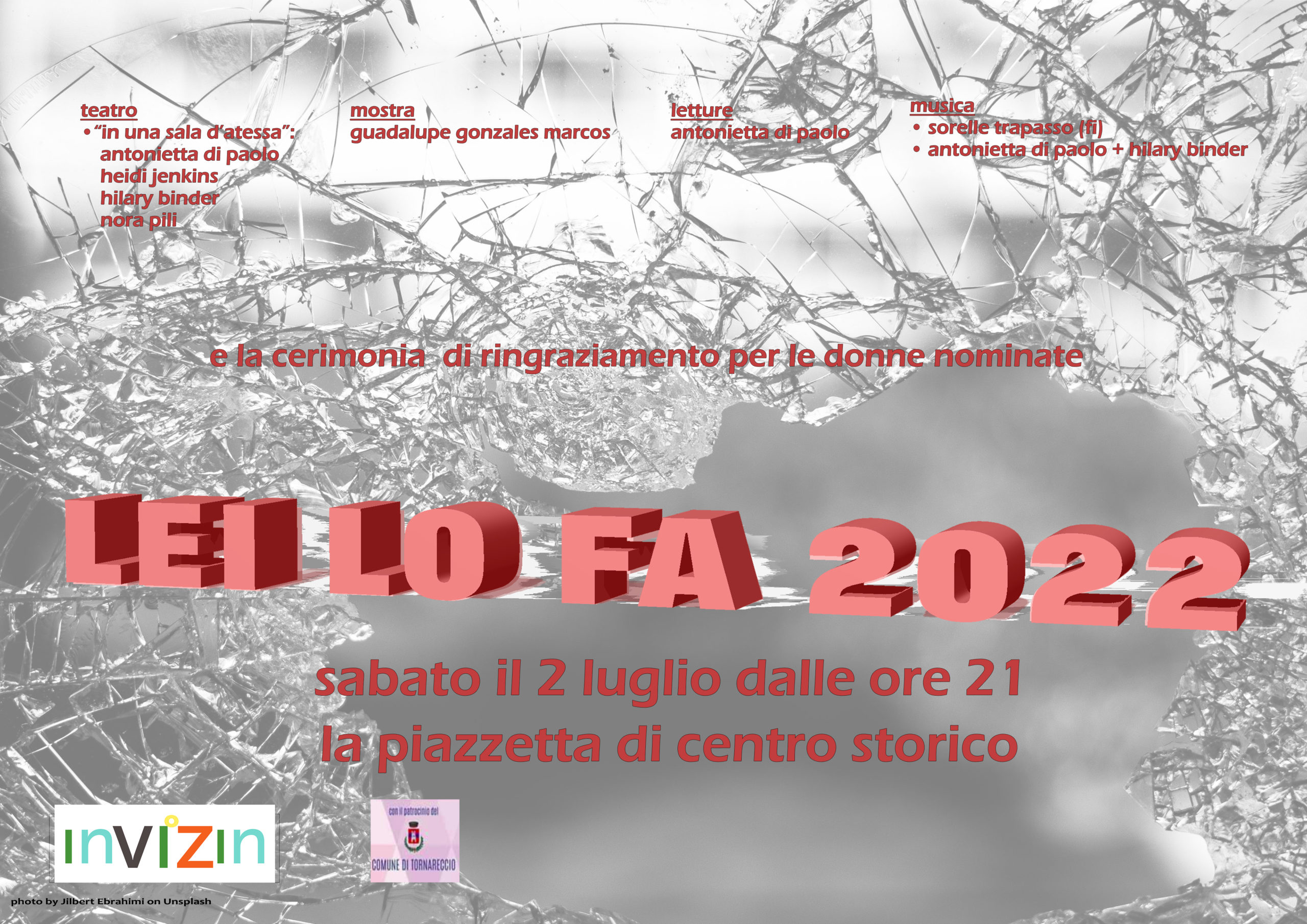 INVIZIN presents
LEI LO FA 2022
Celebrating the women in and around Tornareccio
Saturday, July 2, 2022 21:00
la piazzetta di centro storico, Tornareccio
In honor of International Women's Day 2022, we are thanking the women active in the community in and around Tornareccio.
We will celebrate with music, theater, exhibition, and a thanking ceremony for the nominated women
The theme for Lei lo fa 2022 is Shatter the Glass Ceiling.
Entrance is free for all.
In order to raise awareness and increase the visibility of women in Tornareccio, Lei Lo Fa 2022 aims to contribute to the dialogue about the roles of women, and also to recognize the network of women active in the community.
The selection of women to be recognized in the thanking ceremony is made according to "nominations" made spontaneously and voluntarily by Tornareccio residents. Each woman nominated will be accepted and will be part of the thanking ceremony.
Above all, we will celebrate together: women, men, children and others!
#Leilofa2022