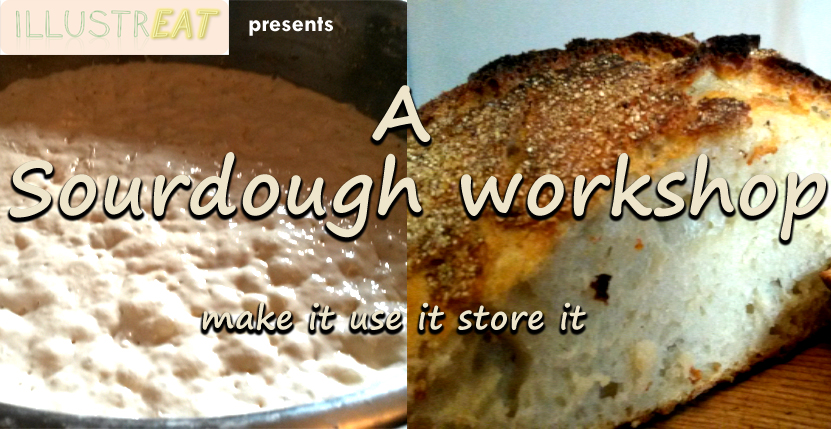 The Wild World of Sourdough. Make it. Use it. Store it.
Classes will be held in the Invizin kitchen, SP216 #20, 66046 Tornareccio (San Giovanni)
Schedule:
November 29 – Make your own starter: create starters to use for the remaining workshops; A look at what starters or "mothers" are and the myriad ways to make and use them
December 6 – No knead artisanal sourdough bread; How to no knead; The science of fermentation and the clay pot or dutch oven
ATTENTION! By popular demand I have decided to repeat the lessons on how to create your starter and how to "no knead" your sourdough bread to perfection in the following workshop series. I will reschedule the other sourdough workshops for a later date. Spread the word!
February 14 – Maintaining the starter; Deciding which storage method is best; What to do with the discarded starter? How about heart-shaped Valentine's day pancakes?
February 21 – Other sourdough uses; Homemade sourdough tagliatelle: yum!
Price:
15 euros per workshop or prepay 50 euros for all 4 classes
Reservations appreciated: Hilary 334 579 7687 or visit Illustreat on fb
For the first lesson on December 29, students will need to bring a 750ml wide-mouthed jar (or Wick jar) with a lid. All other materials will be provided.
*Illustreat: a world of healthful vegan/vegetarian foods and food experiments.
I have been a vegetarian most of my life and have cooked vegetarian and vegan cuisine for years. I have also been lucky enough to travel the world with my music and sample flavors from some very interesting places.
After much encouragement, I decided to offer my recipes, methods, opinions and more through
Illustreat
. I will use recipe books, workshops, videos and anything else that can bring good healthful food to our tables, support sustainability, and help explain some of the science and chemistry behind the preparation and the cooking.
So join me on this culinary journey. What I know, I will share.
Enjoy! Hilary